Education Ladder is pleased to introduce a list of quality international primary schools in Hong Kong. Hong Kong also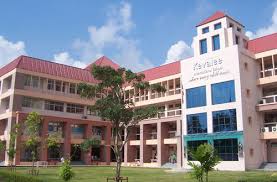 has private international schools, which vary in curriculum and teaching style. With a focus on sending their students to foreign universities, these schools can be very competitive — wait lists can approach 70 students per grade. Most international schools use an English-based curriculum and tend to be separated into the British, American, Canadian and International Baccalaureate (IB) programs.
International school tuition can be quite high, reaching HK$180,000 a year (for grade 12 education at Hong Kong International School). Additional costs include a non-refundable application fee, a reservation fee that is up to half of the annual tuition and an annual capital levy. Most international schools in Hong Kong are on the IB system. As of 2010, there were two international schools using American curriculum.
Many schools identify with a particular country (such as Singapore, Canada or France) and offer separate English and foreign-language sections. There are also an increasing number of schools that emphasize a compulsory Mandarin Chinese component, reflecting Mandarin's growing influence in Hong Kong
American School Hong Kong
Principal Name: Mr John Jalsevac
Address: 6 Ma Chun Road
Tai Po, New Territories
Tel: +852 3974 8554
Email: admissions@ashk.edu.hk
Website: www.ashk.hk
Nature:
STEAM' (Science, Technology, Engineering, Arts and Mathematics) approach
Chinese International School
Principal Name: Ted Faunce
Address: 1 Hau Yuen Path, Bremar Hill, Hong Kong.
Email: cis_info@cis.edu.hk
Nature: British Curriculum / International Baccalureate with emphasis on Mandarin for ages 4 - 17.
Discovery Bay International School
Principal Name:
Paul Tough
Address:
Discovery Bay, Lantau Island, Hong Kong
Nature:
British curriculum. Teachers primarily from the UK, Australia and New Zealand. Ages 3-11.
Glenealy Junior School
Principal Name:
Brenda Cook
Address:
7 Hornsey Road, Mid Levels, Hong Kong
Nature:
One of ESF's Primary Schools located in the Mid-Levels of Hong Kong Island
HKIS Lower Primary School
Principal Name:
Kevin M. Dunning
Address:
23 South Bay Close, Repulse Bay, Hong Kong
Nature: A
n American-style curriculum with both international and multi-cultural elements.
The goal of the admissions process is to between pre-kindergarten and grade 12.
HKIS Upper Primary School
Principal Name:
Ron Roukema
Address:
6 South Bay Close, Repulse Bay, Hong Kong
Nature:
Upper Primary offers two organizational options for instruction of students:
(1) Single grade (for grades 3, 4, 5) and (2) Combination multi-age (for grades 3 and 4).
Each homeroom in the single grade clusters is composed of students in one grade.
In the combination cluster, students in two grades (3/4) are present in each homeroom.
Hong Kong Academy Primary School
Principal Name:
Virginia Hunt
Address:
33 Wai Man Road, Sai Kung, New Territories
Nature:
Hong Kong Academy is a co-educational English-language day school currently enrolling
students from PK1 (3 year olds) through Grade (G) 12. The school is located in Sai Kung and the primary school (PS) and secondary school (SS) are all housed on one campus.
International Christian School
Principal Name:
John Nelson
Address:
Jubilee Court Shopping Centre 5/F, 2-18 Lok King St, Fo Tan Sha Tin, New Territories
Nature:
ICS is accredited by both Western Association Schools and Colleges (WASC) and Association
of Christian Schools International (ACSI). It provides an American based curriculum which is
beneficial for students wishing to further their studies overseas.
Kennedy School
Principal Name:
Mr John Brewster
Address:
19 Sha Wan Drive, Pokfulam
Nature:
Kennedy School is one of 21 schools run by the English Schools
Foundation (ESF), providing primary 1-6 levels of study.
Maryknoll Convent School (Primary Section)
Address:
130 Waterloo Road, Kowloon Tong, Kowloon
Nature: A Catholic School. Biblical knowledge has been added to the primary common-core curriculum.
This curriculum includes Chinese, English, Mathematics, Primary Science, General Studies, Computer, Putonghua, Music, Physical Education and Art and Craft.
Singapore International School
Principal Name: Pek Wee Haur
Address:
23 Nam Long Shan Road Aberdeen, Hong Kong
Nature:
Uniquely Singapore-styled, from preparatory years, primary, secondary to IB diploma & pre-university level
Starters School
Principal Name: Mrs L Martins
Address: 1B, 1/F, 18 Queen's Road East, Wanchai.